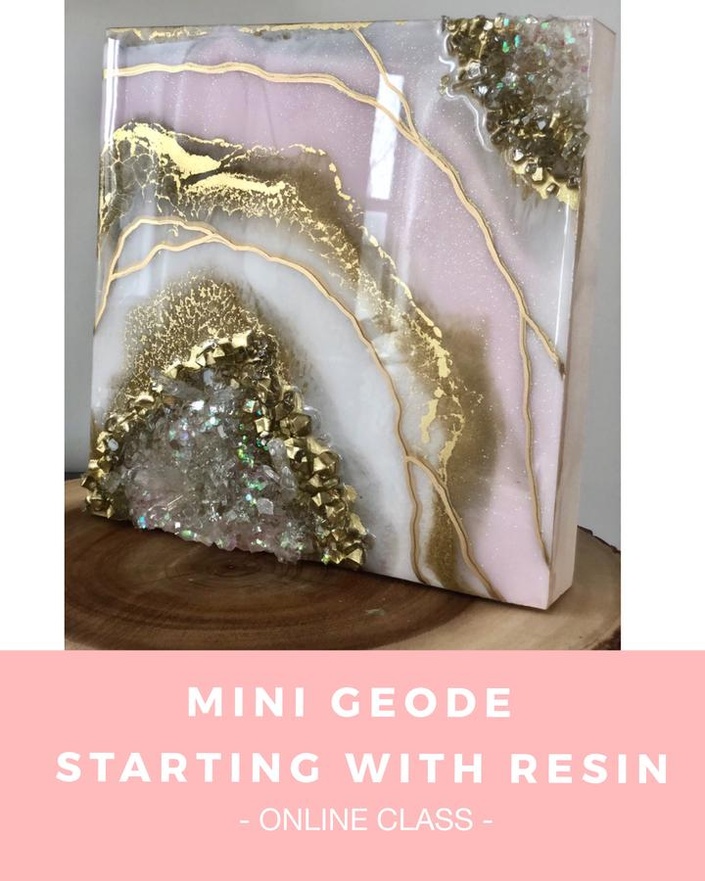 Starting With Resin (Beginners Guide)
Step by step instructions on how to work with RESIN
STARTING WITH RESIN
A BEGINNERS GUIDE
Taught by Agnes Rup, modern inspired resin geode artist
After great reviews about her Signature White and Gold Signature Geode Class, Agnes Rup want to share her resin knowledge with you.
"I know that anyone who starts with resin, won't be able to stop, its so addictive" - AGNES RUP
The first class is to get you started into the world of resin. Since resin can be tricky and it's not a cheap product, its best to learn and try avoiding expensive mistakes. In the "Starting with Resin" we will get you ready to move forward to bigger pieces of art and start working in layers. The "Signature White and Gold Geode" e-class is 5 days and dives deep into Agnes Rup's secrets, tricks and tips.
This is your stepping stone to getting started with resin art. The basics to working with resin and how to achieve beautiful results. Below is the product we will be making in the class, with easy to follow steps.
HOBBY OR EXTRA INCOME?
If you are planning on making extra money with this as a side business I highly recommend taking the bundle package so that you have full knowledge of resin.
I made all the mistakes so you can avoid them.
Resin art can be sold per square inch, a great starting rate is $0.75, this means you've done multiple layers and have used more than just one layer of resin.
This means a mini that is 12"x12" is sold for $108, as you sell more work you can slowly raise your price point.
To learn layers you'll need the signature white and gold E-Class.
TAKE A PEEK AT HER WORK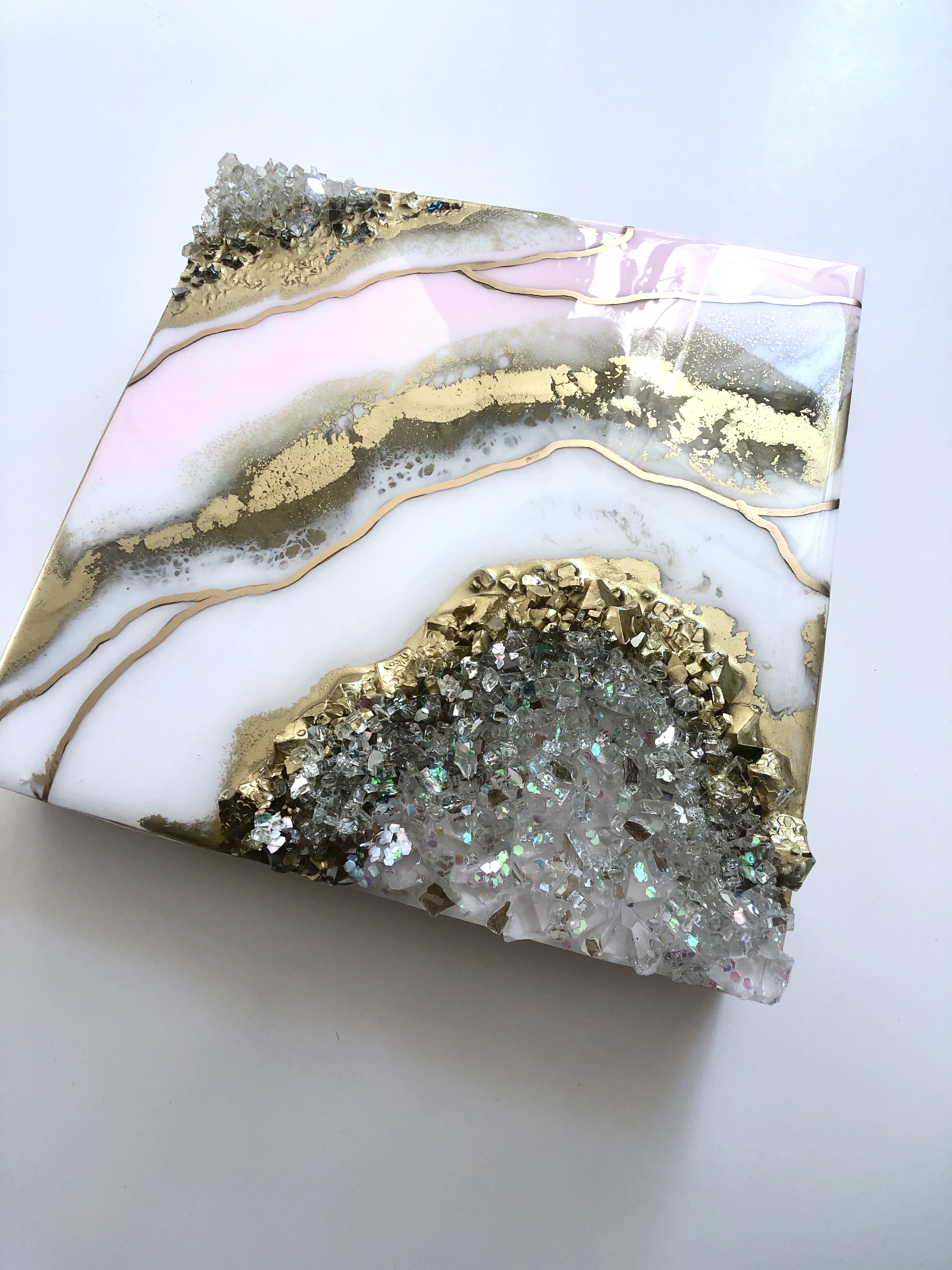 CLASS OUTLINE:

- Explaining the basics of resin, work time, proper ventilation and protection
- Explain equipment you will need to start your journey into resin
- Links to products needed for your class
2 DAY CLASS:
We will be making a mini baby pink geode in this class, this is a great way to start with resin and getting comfortable with a torch and how heating resin gives different effects. Easy to follow along, you can stop, rewind and play again. It's always nice to be able to go back, or work along side with Agnes Rup in your own home!
- Re-making of the "Baby Pink Nights" MINI Geode 12"x 12" or 8"x8"
- Easy to follow along
- Stop, pause and reply
ACCESS TO CLASS FOR 6 MONTHS!
Resin is very fun, start small and work your way up once you have more confidence with the product.
I would love to share your work with my followers, remember to tag @aga.art.studio on Instagram
AGNES RUP'S MODERN INSPIRED GEODES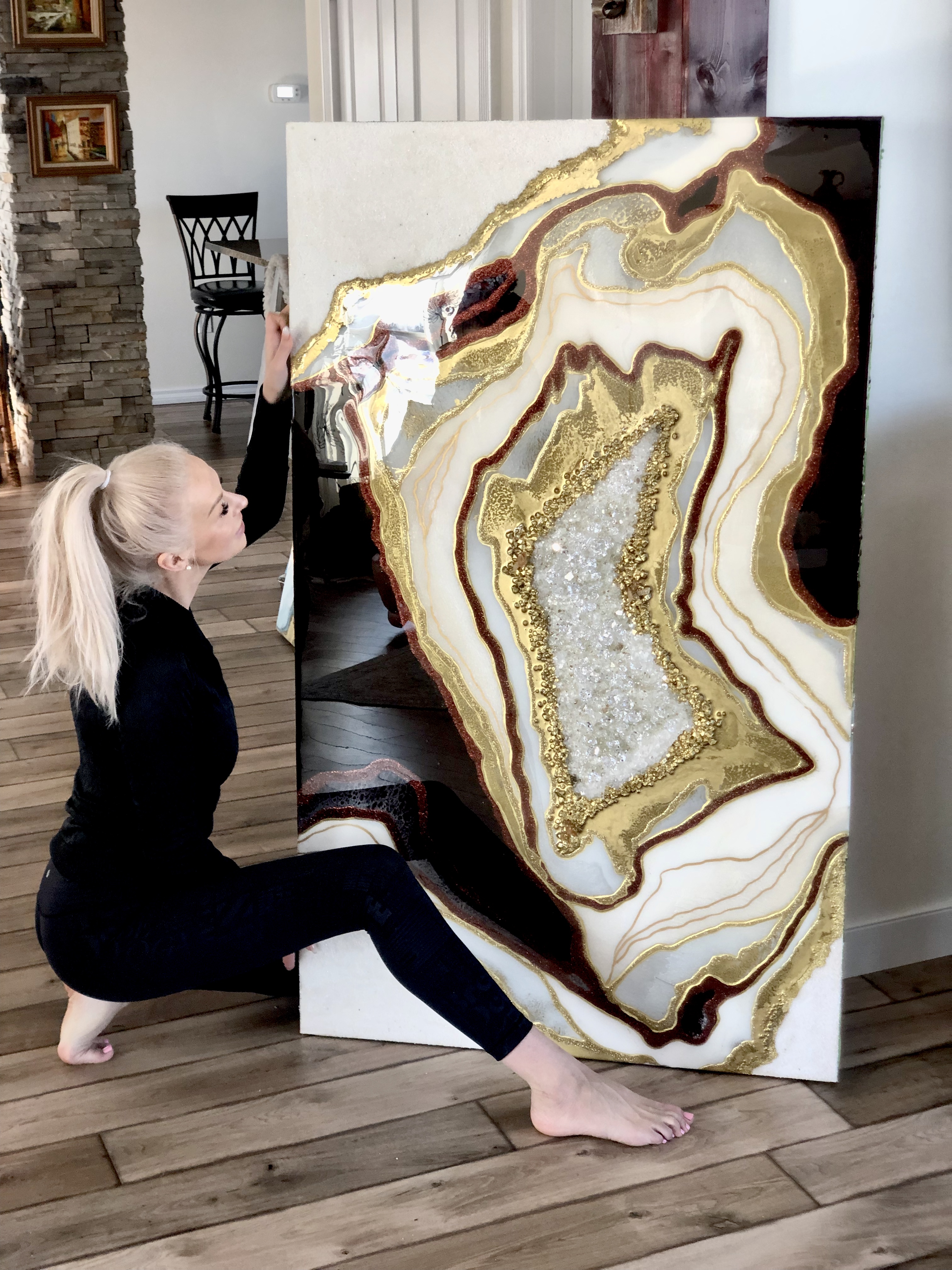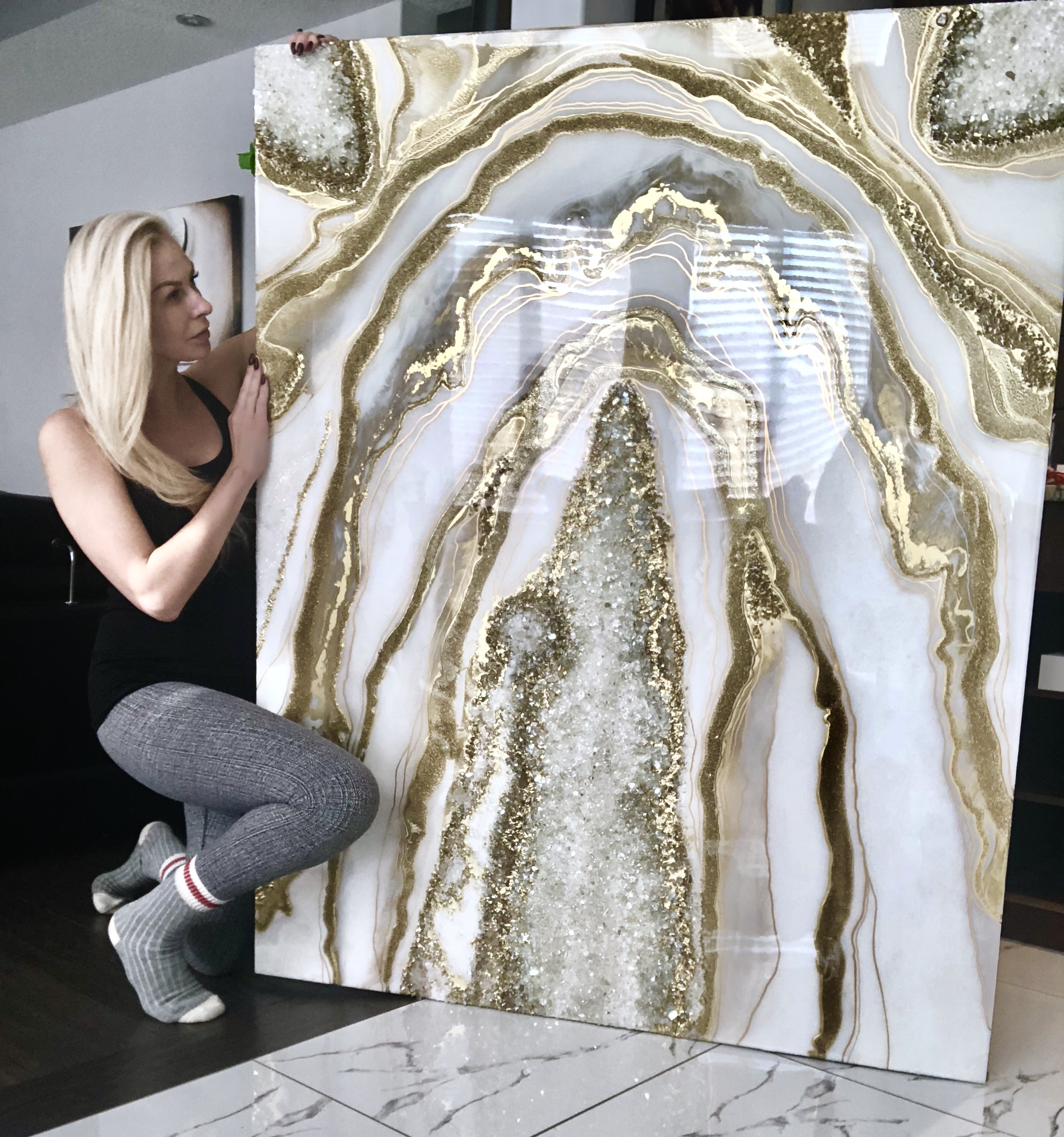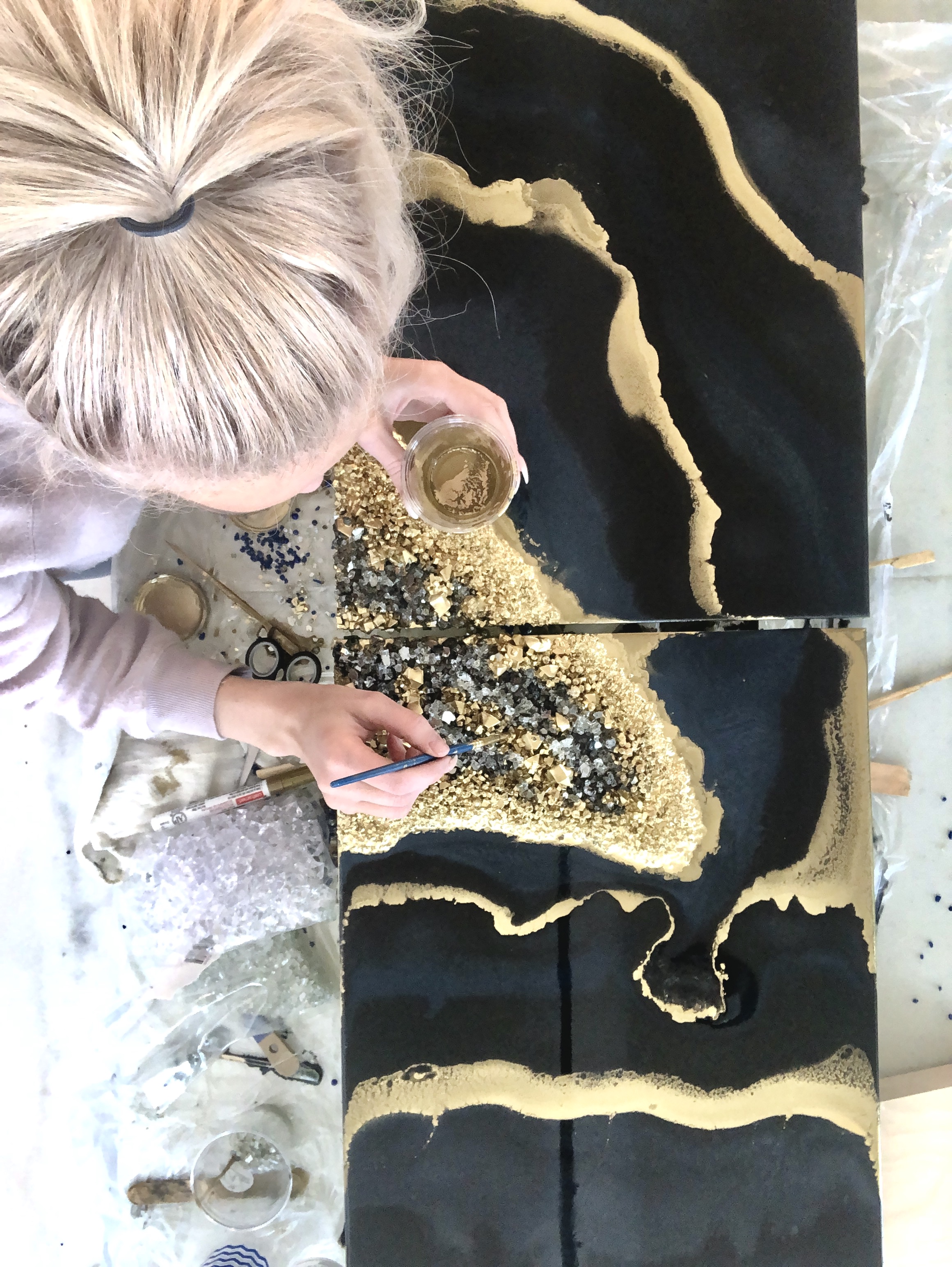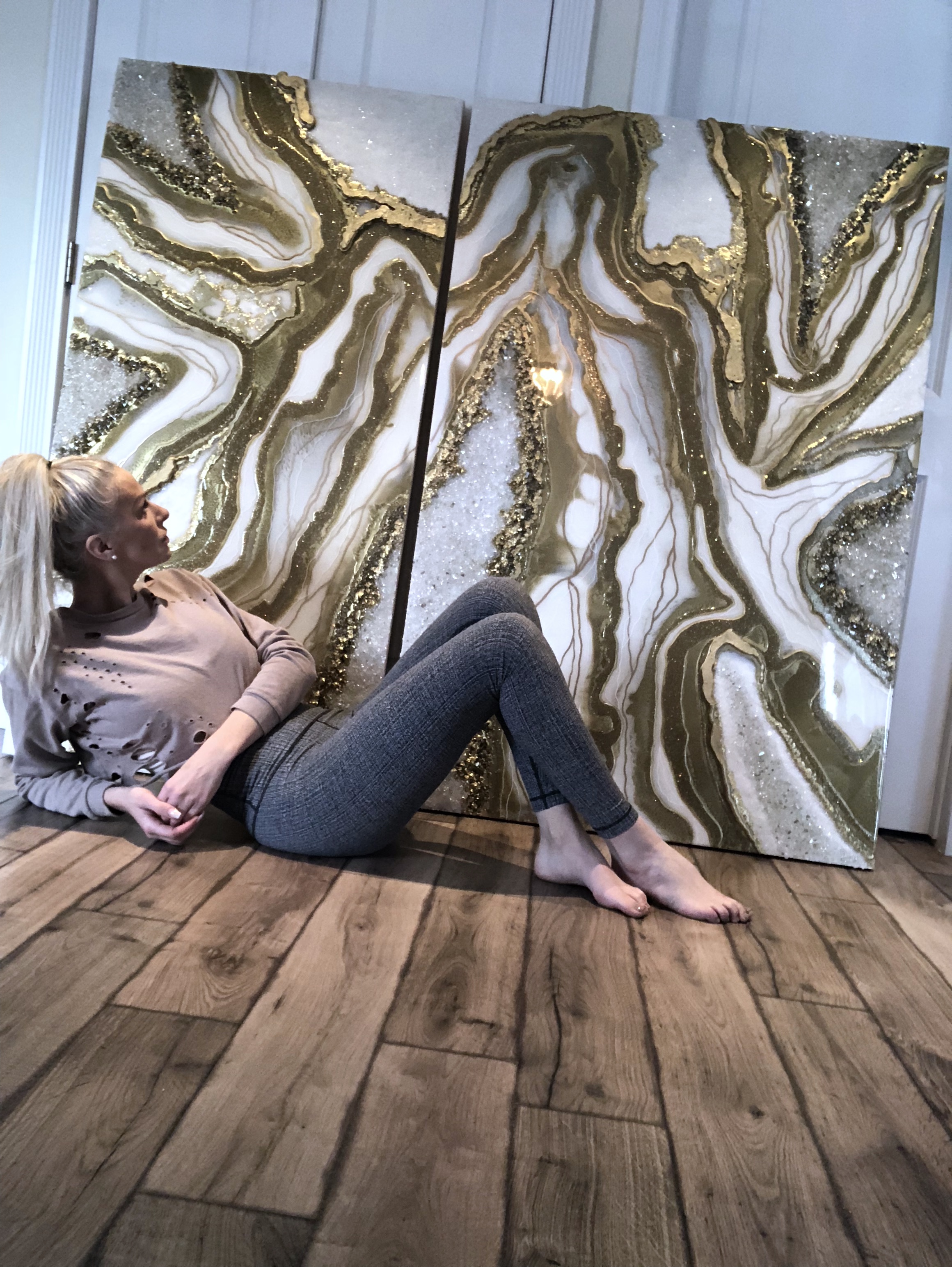 Learn with your teacher Agnes Rup
Your Instructor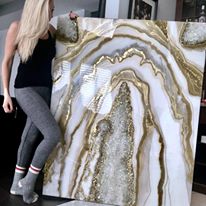 Agnes Rup is a Canadian based artist who works with resin to create modern inspired geode art. Her signature geode pieces are white and an eye capturing gold giving each piece a luxurious feel. The art demands attention with eye catching textures of glass that shimmers as you walk by. The art is made on gallery birch panels with raw wood edges, capturing natures beauty and the high shine of resin. Real quartz crystal points are inserted into her art for the healing qualities making her art have a higher purposes. Her objective is to capture the beauty of nature with art, making captivating pieces that warm the soul.

Course Curriculum
First Section
Available in days
days after you enroll